The Ryan Searle replica brass darts in 16g steel tip and 14g in soft tip. A real replica player dart but in brass – Ideal for kids, beginners or for recreating that Ryan Searle feeling without the Heavy Metal!
Supplied with 100 Micron Flights
Dimensions:
16g Steel Tip – Length 50.5mm – Max Width 8mm
14g Soft Tip – Length 47.5mm – Max Width 7.75mm
Point Length = 32mm (26mm protruding)
Darts designed by Ryan Searle together with Matthew Birch & Zachary Thornton.
---
Darts Review Channel Review:
---
Media: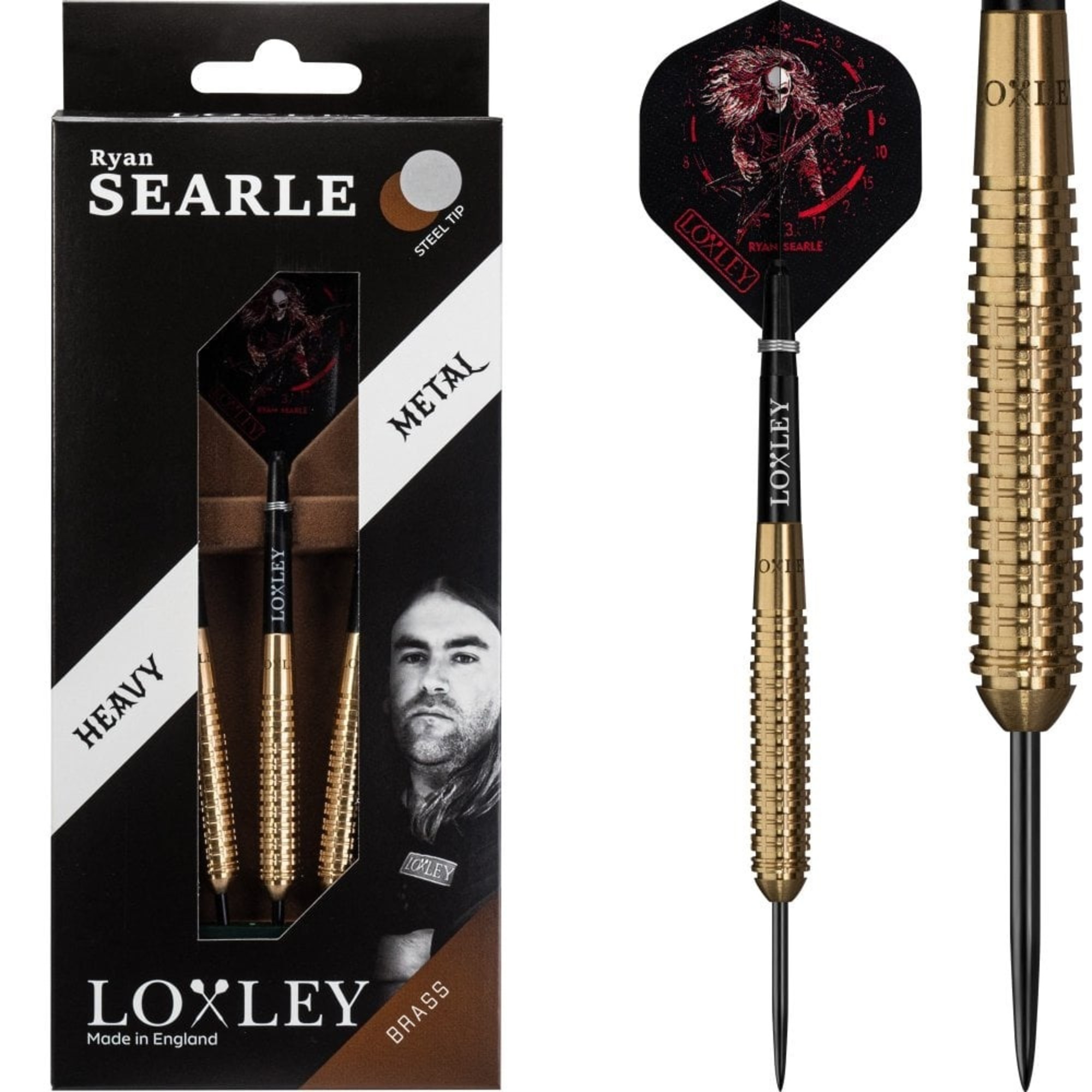 ---