The Legend of Robin Hood is brought to life! Known as Robin of Loxley and the main inspiration behind the brand name, we bring you the Robin darts!
Inspired by the arrows he would shoot, these smooth and sleek darts have undergone a vast amount of machining and will be sure to find their way to the target. The arrow head shape provides a lovely reference point on the dart to ensure consistent grip and to help generate force behind it when throwing.
The Robin Hood dart is ideal for both mid and rear grippers as well as for those using thumb plus 1, 2 or 3 finger grip types alike and if you have never tried a "smooth" barreled dart, you don't know what you are missing!
Only 2,650 sets (across all 3 weights) were ever made of the original Model 1 Robin darts!
Robin Model 1 at PDC World Series:
Model 1 (Smooth Barrel) – Steel Tip
Barrels = 90% Tungsten
Supplied with 100 Micron Flights
Dimensions:
21g – Length 55mm – Max width 7.5mm (Straight Section 5.8mm)
23g – Length 55mm – Max width 7.84mm (Straight Section 6.24mm)
25g – Length 55mm – Max width 8.12mm (Straight Section 6.52mm)
Point Length = 32mm (26mm protruding)
Designed by Matthew Birch & Zachary Thornton.
---
Darts Review Channel Review:
---
Media: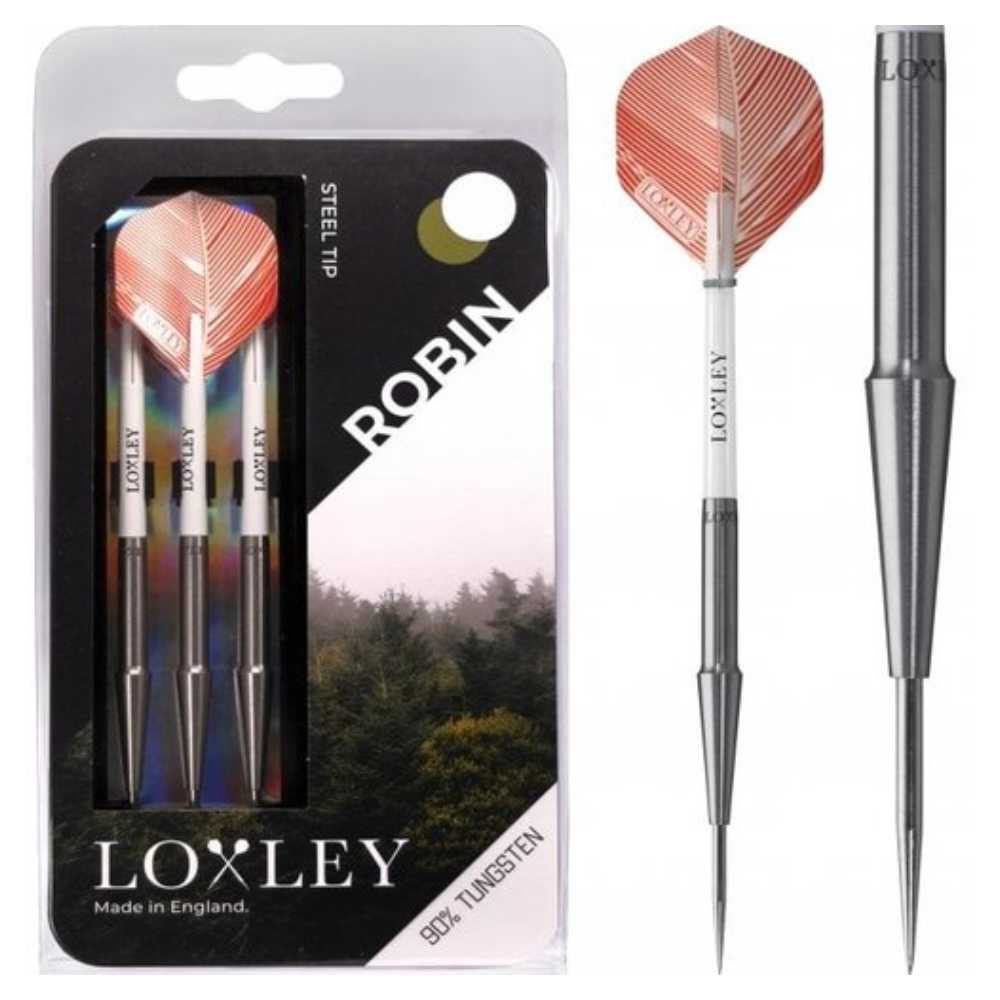 ---